Description
As a mother, are you worried about your baby's sleeping posture and desired to find a sleeping mattress which is helpful to prevent baby spitting milk? Our product is designed and manufactured for you.
It is an infant sleeping pad with two protective bumpers. With the inclined design, it is of great benefits to keep your baby in position. Suitable for infants about 0-4 months.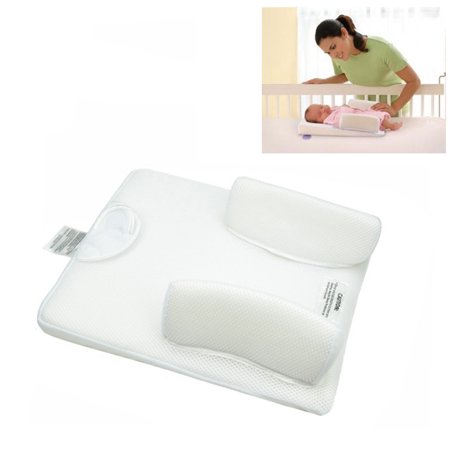 FEATURES AND BENEFITS
The Ultimate Vent Sleep System combines the benefits of a crib wedge and a vented sleep positioner to provide your baby with a comfortable and firm night's rest.

The crib wedge is designed to help digestion and ease breathing and the air vent bumpers help keep your little one cool and snug.

Mesh material is soft to the touch and also allows air to pass through to help reduce the risk of overheating, making a cozy area for your little one to sleep peacefully.
Cradles your baby comfortable while sleeping or resting.
Crib wedge feature elevates baby's head to help ease breathing enhance digestion, and reduce reflux.
Tab functions as a reminder of the baby's precious head position. Switch the position of the tab each evening to ensure that baby's head is alternated daily.
Air vent bumpers provide constant airflow to help reduce the risk of overheating while sleeping.
Fully adjustable for a snug fit and longer use as your baby grows.
Curved bumpers conform to baby's natural shape.
Combines firm foam support for comfort
Sleeping pad positioned higher than the other parts of the head, can help smooth the baby's breathing and can help digestion, reduce the incidence of spits.
Sleeping mats made of 100% cotton velvet, machine washable, soft and comfortable to ensure your baby's comfort, the curved armrests can prevent the baby from slipping off the mattress.
Crib wedge feature elevates baby's head to help ease breathing.
Patented curved bumpers conform to baby's natural shape when side sleeping.
Suitable for babies between 0-4 months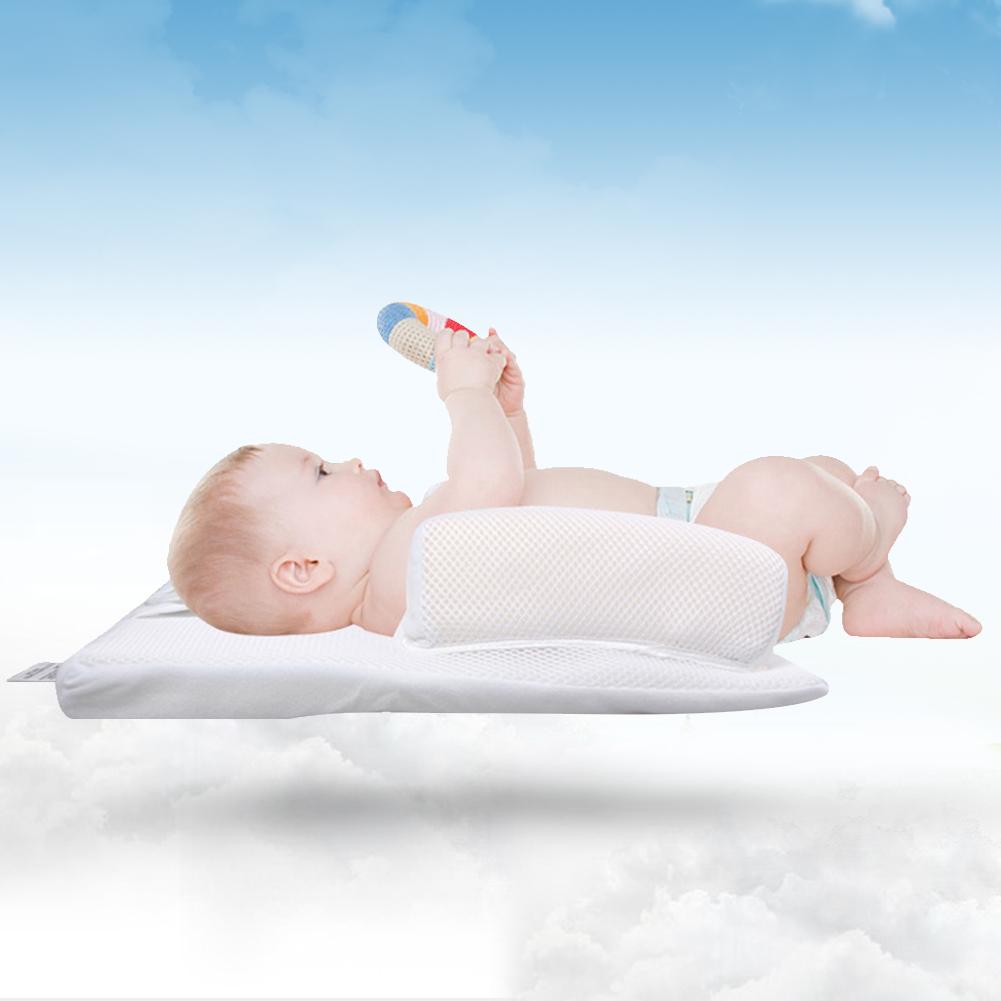 PRODUCT SPECIFICATIONS
Color: As shown in the picture.
Material: Mesh and sponge.
Size: Approx. 40 x 31 x 4cm/ 15.7 x 12.2 x 1.6 inch (LxWxH).
Age Range: 0-4 months.
PACKAGE CONTENTS
Delivery and return
Livraison assurée gratuite : Nous offrons la livraison assurée gratuite
Tous droits & taxes inclus, pas de frais supplémentaires à la livraison
Retours Nous pouvons rembourser ou échanger tout produit momymall à l'état neuf et non porté avec ses étiquettes et son emballage d'origine dans les 30 jours suivant la livraison. Les échanges seront envoyés sur une livraison standard gratuite au Royaume-Uni, dans l'UE ou dans le monde.

Veuillez consulter notre page Livraison et retours pour plus d'informations.